You are here:

Home

Our innovations
A sustained Research & Development policy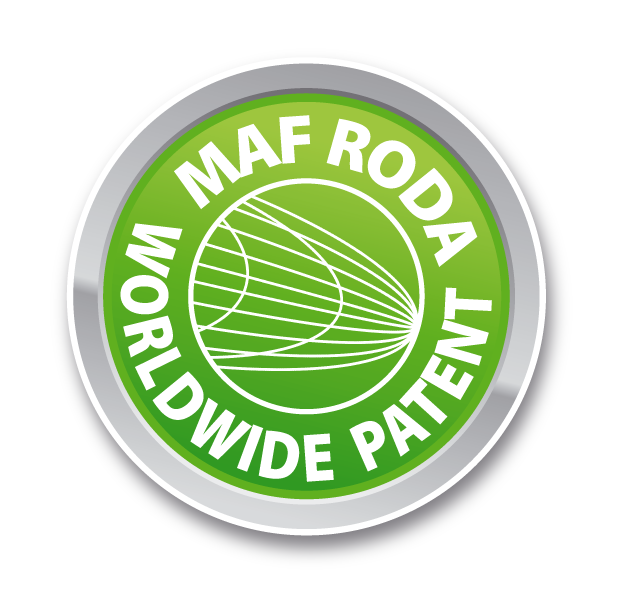 The MAF RODA Group devotes an average of 3% of its annual turnover to technological innovation. These continuous investment efforts in research have led MAF RODA to possess numerous patents linked to major technological developments enabling it to offer its customers the most cutting-edge tools, to best meet the requirements of their markets.
The six research hubs of MAF RODA provide solutions closely matched to our customer's needs:


electronics / IT,

traceability,

mechanical engineering,

automation,

electricity,

site set-up.

Our prototypes and systems are developed and tested in our workshops and placed in real-life situations, in particular at the fruit-growing station of the MAF RODA Group, at Domaine de la Moutounade.

Some of our awards and prizes

The innovative and sometimes avant-garde spirit of MAF RODA is regularly recompensed by professional awards and prizes. These awards represent solid recognition of our accomplishments, and drive us on to cross other important thresholds. The following list presents some of the awards that MAF RODA has received.

Silver medal SIMA 1980 - 1981
Golden medal SIMA 1983 - 1997
Silver medal SIMA 1986 - 2001
1st INDUSTRIAL AUTOMATION PRICE 1989
Golden medal SIFEL 1990 - 1997
AGRI Oscar SIFEL 1991
Silver medal SITEVI 1995
Trophy of the technical innovation 1997
CNPT FEDEPOM
1st SIFEL INNOVATION PRICE 2006 - 2009
1st INNOVATION PRICE SANT MIQUEL LLEIDA 2012
ENTREPRENEUR OF THE YEAR 2012 AWARDS
INNOVATION PRICE OF THE TROPHIES OF THE ECONOMY 2014