You are here:

Home

AGREEN-EGYPT
AGREEN used to sell its production to all the Egyptian exporters back in 2008, it decided to start exporting its production directly, constructing their very first packing house. To take that important step they trusted MAF RODA, which supplied two process lines with two electronic sizers HIGHWAY 8 lanes each. In 2012, continuing the strong relationship built with MAF RODA, a new packing house was supplied with another two complete lines, doubling up the processing capacity of AGREEN.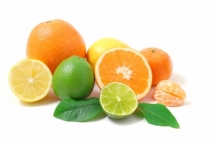 Never settling down, AGREEN not only added a new MAF RODA line in 2017, but upgraded their existing sizers with the most reliable and efficient electronic quality sorting in the market, the well-known GLOBALSCAN 6.

Nowadays AGREEN owns more than 12,000 acres of oranges with a production of more than 200,000 tons per season. During the season 2016/2017, 132,000 tons (8,500,000 cartons) were exported to more than 60 countries all over the world, and for the 4th year in a row, it was appointed as the largest orange grower, packer and exporter by the Ministry of Trade.