You are here:

Home

CITRICOS LA PAZ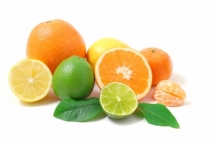 The CITRICOS LA PAZ project was born with the aim of adapting to the needs of the market, each time a more demanding and changing market. Therefore, in this new project a clear commitment to technology and new processes has been made.

The new facilities of CITRICOS LA PAZ, consist nowadays of 28 calibration lanes, equipped with the latest automatic quality systems. Thanks to these equipments, CITRICOS LA PAZ is in a position to provide its customers with the full range of products both in conventional and organic lemons, with a production capacity of 400,000 kg per day.

To develop this new project, we have MAF RODA, which has put at our disposal and in a personalized way, the latest technology and solutions focused on the sector. This collaboration has made it possible for this project to be at the forefront of processes and production methods.