You are here:

Home

LAZARE - FRANCE
At the base of Ventoux Mountain, LAZARE family-owned company selects, grows and packs Folfer, Alicia, Summit and Belgian cherry varieties. As part of the building project and layout of their new packing station, a MAF RODA solution has been chosen to fit with the specifications of selection and packing of the grown on the family orchards.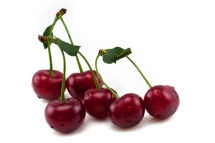 The packing station has been equipped with a 4 lines CHERRYFREE with an up-front hydraulic cherry cluster separator.
Completed with the GLOBALSCAN 6 for electronic fruit selection, the installation allows to pack the cherries by batches with an automatic filling associated to a weight control system.
Throughout all the support process provided by MAF on the development and specification of the most appropriate solution, a close attention was given to workstation ergonomics in order to assure a comfort in the achievement of all different tasks assigned to the operators.

"The technical choices have been made in cooperation with the sales and technical team of MAF RODA, and in accordance with the working and operating methods. The decisions that have been taken have proved to be all correct and none of our requests has not been set aside: MAF RODA has not said "no" to us. This now allows us to possess "our machine", a solution which meets daily at best our needs and targets."

Florent LAZARE - Owner and Manager
(on the left below)