You are here:

Home

MAGRABI AGRICULTURAL COMPANY - EGYPT
MAGRABI AGRICULTURAL COMPANY
Advanced technology for serenity
MAFA, one of the most important citrus producers in Egypt, has decided to restructure his station of conditioning with an ultra-modern treatment, grading and packing orange line.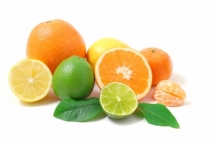 MAFA trusted in MAF RODA Group, leader of the manufacturer of the Egyptian market.

The line installed (beginning of 2016) is sized for a continuous productive capacity of 35 T/h. It is established with an emptying and treatment part (with waxing), an electronic sizer Pomone IV with 8 lines and packing tables with fruits distributor.

This installation is especially marked out by the first quality sorting (Globalscan 6) in Egypt which allow the fruit selection by their weight, diameter, color, shape and external quality (orange skin defect). This advanced technology is going to help the customer to land new export markets with serenity.