You are here:

Home

MOORA CITRUS - AUSTRALIA
The small WA Wheatbelt town of Bindoon has long been renowned for citrus
production but now also boasts a newly commissioned $7m fruit packing facility.

The joint venture seeks to alleviate the shortfall of packing capacity in the growing
regions north of Perth in Western Australia and enable fresh produce from across
the region to be exported to premium markets across the world.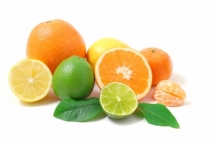 Moora Citrus Packers will be the largest
citrus packing facility in Western Australia
and will be a one-stop-shop for
WA fruit producers seeking to take advantage
of the vast opportunities for
Australia's clean, green and premium
exports. The new facility consists of Globalscan
6 blemish sorter, four-lane Integra
sorter, 42 drops which includes 26
bin filling outlets, 14 volume fill weighing
stations, and has the capacity to
pack, cool, inspect, load and seal
containers straight to port for high protocol
markets.

"Our reputation for high quality fruit in export markets such as China has enabled us to expand our export program year-on-year. With the Globalscan 6 technology we've integrated into our new packing facility, we will be able to match market demand with supply more easily and consistently, providing even greater opportunities for our business and other Western Australia fruit growers.
The team at MAF Oceania have worked around-the-clock to have our packing facility ready for launch and testing before the end of the southern hemisphere citrus season. Having outsourced to multiple packing facilities to date, we're now well-placed to streamline our operations and have the capacity to pack for our anticipated increased tonnages in the future."

Shane KAY - Orchard Manager and co-owner of Moora Citrus Packers