You are here:

Home

NIGHTINGALE BROS - AUSTRALIA
Keith Nightingale-CEO, and his brother Alan bought the Wandiligong orchard in 1954. "The orchard itself was fine, but in 1954 the conditions were primitive," Keith said. "There was no electricity, the roads were rough and the house was no better than a chook pen. It was quite a shock after being so near to Melbourne. It was an even bigger shock for my wife, who had grown up in The Hague in Holland. Marianne had migrated to Australia with her parents not long after the war and we met when she came to our orchard looking for work."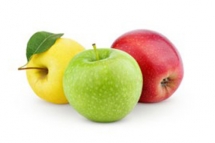 The original Wandiligong orchard was 48 hectares and the varieties were mainly Jonathan, Granny Smith, Red Delicious and Rome Beauty. "The locals thought it was the biggest apple orchard in the southern hemisphere."

"I used to say if it's not the biggest, it has to be the best orchard in the southern hemisphere," Keith said with a big smile. The operation now consists of five orchards: two at Wandiligong, one in the Buckland Valley just below Mount Buffalo, one at Stanley, and one at Batlow (NSW).

They have 240 hectares of apples, 160 hectares of chestnuts and about two hectares of persimmons.

"With the spread of orchards, we have found through experience we can match which varieties are the best for each region.

For example, most of our Fuji and Red Delicious are grown in Batlow where the orchard is at about 1,000 metres elevation,"
"Our Gala, Granny Smith and Cripps Pink (Pink LadyTM apples) are grown in the warmer locations where we are at about 350 metres elevation. And at Stanley, where we have more of a hail problem, we have replanted most of the orchard with chestnuts."

Keith and Marianne have four children; all work in the business. Don is general manager of all the orchard operations, Ross looks after marketing and the pack house which has 15 cool rooms that can store 13,000 bins, Bruce manages the Buckland orchard, Anne works on the Wandiligong orchards and is responsible for harvest maturity-testing across all the orchards.

In addition, two of Ross' sons, Bradley and Stephen, work in the cool store and orchard, while Bruce's son Cade works at the Buckland orchard. As the orchards have been updated to more intensive planting of apples trees, production has now grown from around 12,000 bins to 15,000 bins and the expectation is 20,000 within the next couple of years as new areas come into production.

"The need for an Apple Presizer was not a decision that was taken lightly but researched and became more apparent that it would make the grading, sizing and packing of apples more efficient and significantly reduce costs. The installation process went smoothly and the MAF Oceania team were professional and a great group of men that worked hard to get the job done within the planned time frame." Ross and the Nightingale families could not be more pleased with the results of the MAF Oceania built Presizer, it is doing a fantastic job.