You are here:

Home

NONGFU SPRING - CHINA
Highly sophisticated automation processing
Since 2007, MAF RODA cooperates with NONGFU SPRING, a well-established company in the beverage industry in China.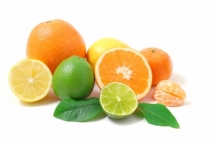 In 2015, NONGFU SPRING purchased a 10 lanes sizer with a completely automatic infeed system, which is capable of sorting more than 1000 tons of orange per day.

Since last year, NONGFU SPRING has decided to speed up the investment on fresh fruit market. They invested in a huge and modern lane in the heart of the citrus area in China.

This highly sophisticated automation processing gathers all the latest innovations of MAF RODA GROUP such as sugar and acid device, external quality system, traceability and other automatic components dedicated to work 24 hours during the busy harvesting time.

After running the new line in Anyuan in the end of 2015 and tested with Maf sugar and acid equipment onsite, NONGFU SPRING has invested in 4× 6 lanes and 1× 8 lanes Maf machines with full automation and sugar/acid on 22 lanes total in their new packing house in 2016.
This will be the biggest packing house in Asia in the future.