You are here:

Home

Installation stone fruit
Customer testimonials - Stone fruit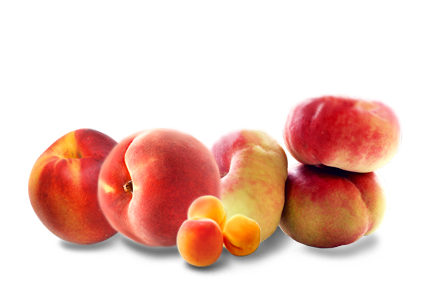 Spain
The company "La Chipranesca" is the largest fruit cooperative in the Lower Aragón area and has the most diversity of products, peaches, nectarines, Paraguayans, apricots, pears, cherries, plums, etc.
This year they have mounted a 3-Lane UNIWAY sizer with a pitch of 100mm and 11 outlets with the Globalscan 7.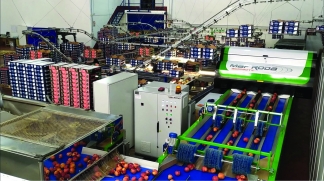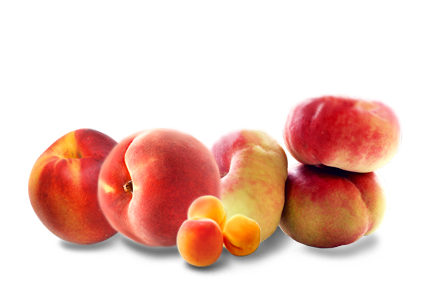 Spain
ALBICE is a producer that is located in Mequinenza, in the area of Bajo Cinca, Huesca. Major apricot grower, the company has a forecast to increase its production in the coming years up to 9,000 tons/year, thus becoming one of the most important growers in Europe with this product.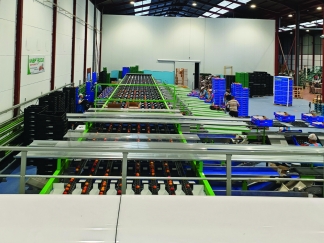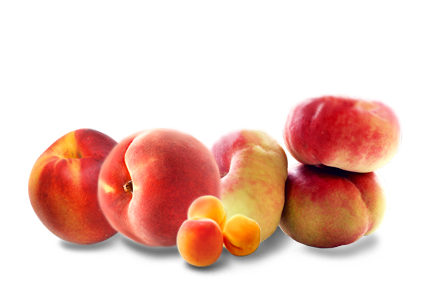 Spain
Jesús Gómez, Manager of FRUTAS Esther, a company with more than 70,000 tons of production of stone fruit, grape and strawberry, is very satisfied to have trusted again MAF RODA, with the acquisition of a new POMONE line including the new GLOBALSCAN 7 quality sorting system, for the processing of stone fruit.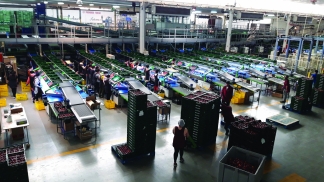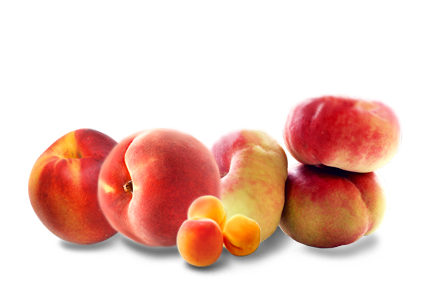 Spain
FRUTAS Y CITRICOS DE MULA S.C.L is a company that produces and exports its own fruits to various national and international markets. Its largest farms, with 2,000 hectares, are located in the Spanish south east, where there is an excellent microclimate for the generous and quality cultivation of our products.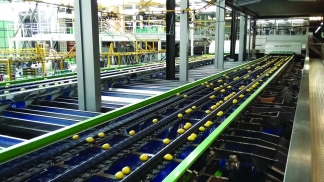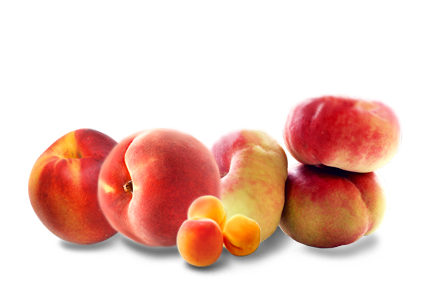 Our family structure is equipped with a 2-lane POMONE II sizer of 2004, which we added a MAF depalletizer in 2010.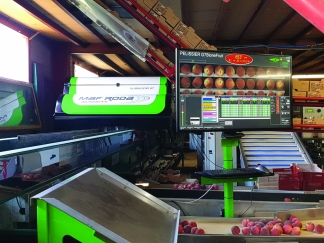 VALSOLEIL, a strong trust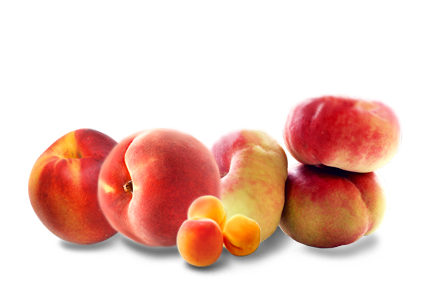 VALSOLEIL - a versatile cooperative set up by the farmers to keep control of their productions, has equipped itself with a 6 lines POMONE IV with a GLOBALSCAN 6 and a SoftnesScan 2 electronic sorting systems in order to process to the packaging of Bergeron variety, the traditional apricot of the Drôme area.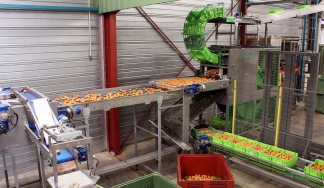 ARILFRUT, versatility and optimization combined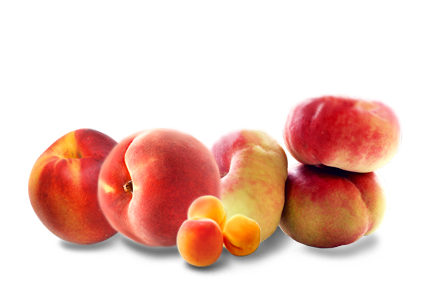 ARILFRUT, traditional and conservative business in Lleida, counted two graders until now, a 4 lines and a 6 lines.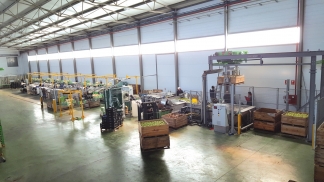 GUIMERA, safest bet with MAF solution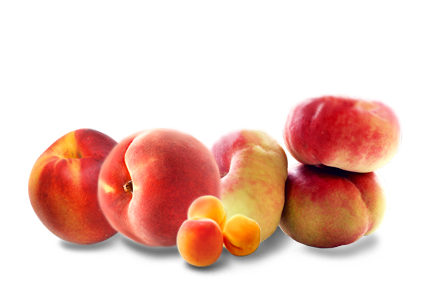 GUIMERA has invested in a sorting line for small fruits of 28 to 70mm diameter, equipped with PLUMONE grader (working speed: 15 fruits/second per lane), using GLOBALSCAN 6 - the latest external quality sorting, and SoftnesScan -for internal quality control / soft fruits detection.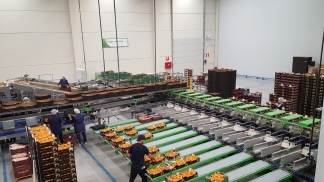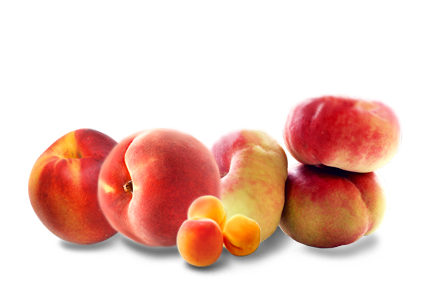 "After investing 6 years ago in a 4-lane POMONE sizer for our apricot grading, we decided to renew our peach and nectarine equipment to increase the capacity of our production and allow more reactivity."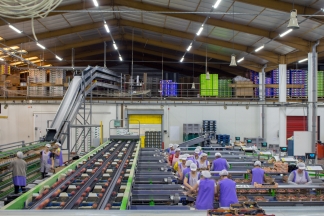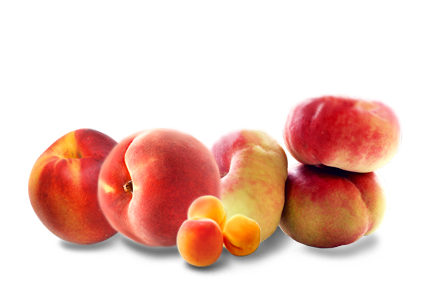 "With a strong increased tonnage and to satisfy even more demanding customers, we decided to add a new machine to our station."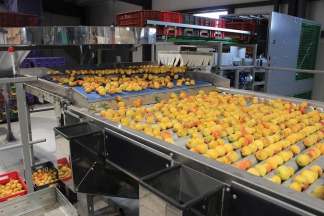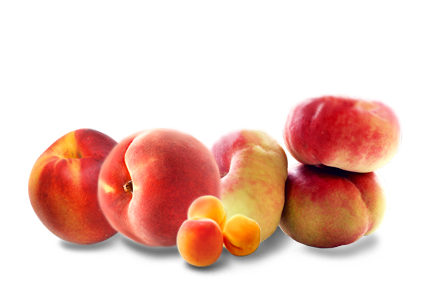 "We are a company specialized in peach production, with more than 30 years of experience as producers. Our fields are located in a true oasis in the altar desert, approximately 60 kilometers west of the city of Caborca, Sonora in Mexico."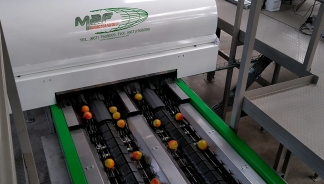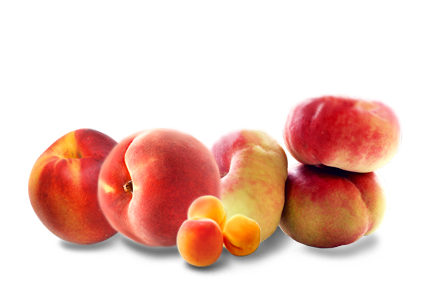 "Facing to a tense stone fruits market, very short lead times imposed by our clients and for the sake of workforce optimization and costs' rationalization we needed to review completely our packing process."